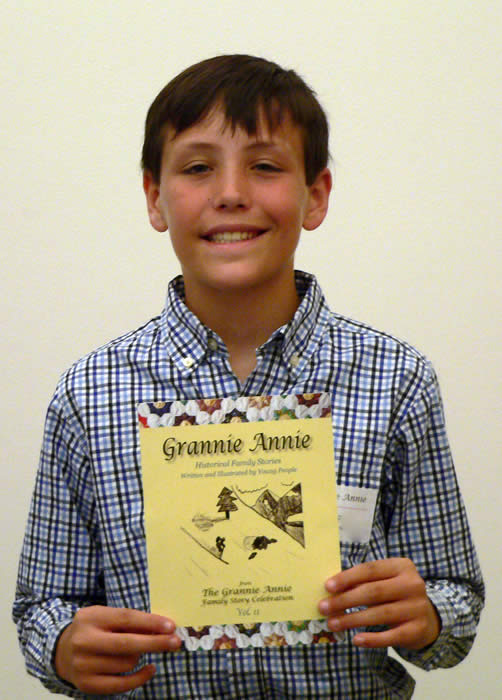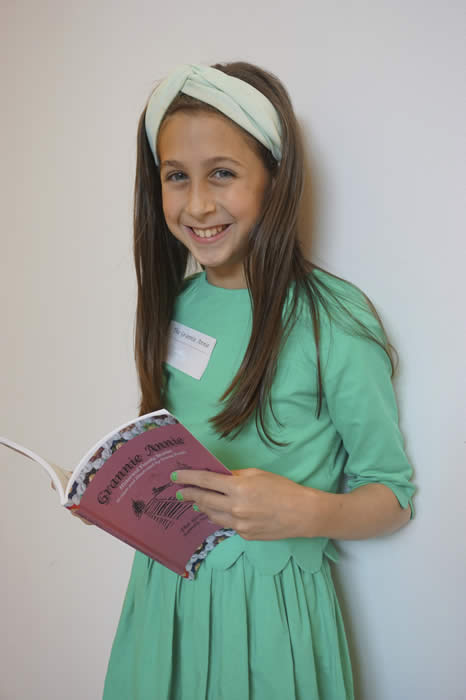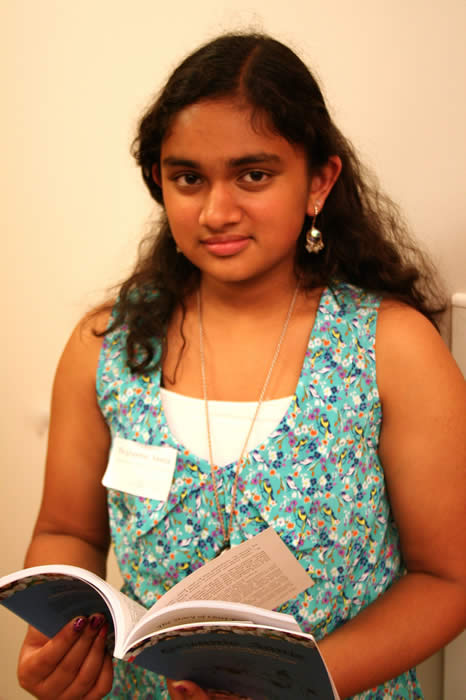 Each year some participating
students become published
authors! For its first fifteen years, The Grannie Annie published paperback books.
Grannie Annie News Archives
Students from across the United States (and sometimes from around the world) discover, write, share, and celebrate historical family stories with The Grannie Annie. Highlights of each year's celebration are recorded on the News pages of this website.
Student-written family stories arrive at The Grannie Annie throughout the year; some stories are selected for publication, and their titles and authors' names are announced; and finally the stories are published and available for you and your family to read and enjoy.
The Grannie Annie was featured on St. Louis Public Radio annually from its founding in 2005 through its fifteenth year, in 2020. For its first fifteen years, The Grannie Annie also published student-illustrated paperback books. The Grannie Annie's support of young authors and artists has also included an annual reading and book signing — at the Missouri History Museum for six years and, in earlier years, at Left Bank Books in St. Louis — and an annual art and story exhibit that traveled between several St. Louis locations and in later years also traveled to Nebraska and Colorado.
Click the links below to take a look at the news of The Grannie Annie's celebrations over the past years, and then join us for this year's celebration — everything you need to know to participate is just a click away!