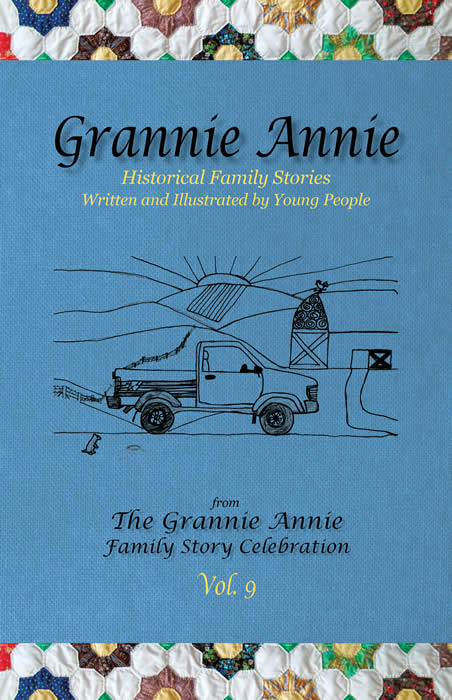 Grannie Annie, Vol. 9 — Paperback and PDF editions
Selections from The Grannie Annie Family Story Celebration
One family member dangles from a tree in Papua New Guinea. Another discovers a friend in South Africa. Yet another finds herself feeding the hungry in Tampa. Many of the family stories shared in this ninth volume of Grannie Annie will carry you to surprising places . . . or to unexpected consequences!
Some stories in this collection answer important questions; some raise questions. What do you do when your best day ever turns into your worst day ever? What does it take to follow your conscience, even at great risk? When you hit a wall — real or metaphorical — how do you set aside discouragement and keep moving forward? What if you find out Dad is wrong?
The thirty-five historical family stories in this volume stretch across five centuries — from the brave sacrifice of a father in the late 1600s, to the compassionate welcome of a new "family member" at the dawn of the new millennium. The maps included in the book will help you locate each story's setting—in North America, Asia, Europe, or Africa. Story illustrations created by students from the same age group as the young authors add to the appeal of this charming ninth edition of family stories.
Anthology Copyright 2014; 5 1/2 " x 8 1/2"; 108 pages; Color cover, Black-and-white interior art. Sneak a peek at the book. Read the stories.
Note: We're sorry—our shopping cart is not equipped to accept orders and donations in the same transaction. After you complete your order you will have the opportunity to make a donation.
$10.00 per copy of Volume 9 — Paperback edition
$5.00 per copy of Volume 9 — PDF edition
Click here to order other volumes