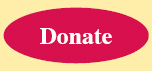 International Submissions
Please note: These alternate submission instructions are for students and teachers outside of the United States only.
If scanning students' signed Submission Forms, completed in English, does not pose a problem, international students are requested to use The Grannie Annie Submission Form. However, if scanning signed Submission Forms completed in English is not possible, or not appropriate, you may follow these alternate submission instructions:
"Copy and paste" the alternate International Student Submission Form into the body of an e-mail. Please complete one form per student, and send along with that student's story and, if applicable, an English translation of the student's story.
"Copy and paste" the International Teacher Permission Statement into the body of another e-mail, confirming parental/guardian permission. Please complete and "sign" your e-mail with the identifying information indicated below the statement.
Send your e-mails to Story@TheGrannieAnnie.org on or before February 1 for the submitted work to be considered for publication the following May.
Built by Hen's Teeth Network